Offroad tire promotion from 10 pieces
BAS Tires is the wholesaler for truck tires and machine tires. Wholesale prices from 10 pieces! This month we have the truck tires in the action with an off-road profile. Ideal if you work in the road construction, hydraulic engineering or agricultural se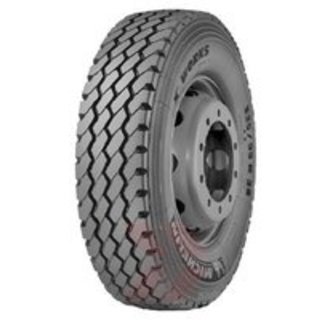 €544,50
Incl. tax (Enter a VAT number during the checkout for VAT exemption)
You can now order off road tires at BAS Tires! Our various well-known brands and sizes help you to drive off-road in the terrain with ease.
Truck tires with a coarse profile are mainly used for heavy work such as: road construction, forestry, mining or terrain work. Are you in the agricultural sector? in agriculture and horticulture, for example? Then the right truck tires are essential to maintain optimal grip. Truck tires with an off-road profile are specially designed for low heat development at higher speeds.

The new tires have a profile that is 100% designed for the best off-road performance. The traction that the tires provide compared to normal road tires is unprecedented. This profile works together with the special four-belt structure to guarantee the best performance. The tires are built to perform in the toughest conditions, with a premium rubber compound for unrivaled traction and durability. With this tire you have the best grip in all conditions, such as unpaved roads, mud, snow, gravel, sand and pebbles. No problem at all for our off road tires!